Free Real-Time Q&A System
AnyHelper WeChat official account was launched in 2016 as China's first real-time Q&A platform designed to help foreigners in China.
If you have any questions about living in China, feel free to reach AnyHelper real-time Q&A system via AnyHelper WeChat (Scan code below), our lovely volunteers are online from 9am-9pm everyday to help you! Scan the code below to reach the real-time Q&A.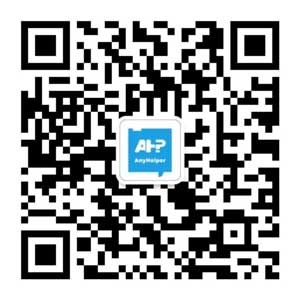 Example questions:
How to get to the nearest hospital/ market/ gas station.etc?
How to get my dog back to my country?
How to get my driver's license certificated in China?
...

We also provide free translatin function:
AnyTranslate - Type in English/ French/ Korean/ Spanish/ Russia and get Chinese translation with Pinyin.